Another podium, Jan Haladej rises through the standings
Tomáš Enge SIM Racing driver Jan Haladej has climbed the podium for the second consecutive race in the F1 Esports Series Challengers. At the Enzo and Dino Ferrari circuit in Imola, he drove to 3rd place just as he did a week ago in Melbourne.
"The podium from Australia was important for my confidence because nobody, including myself, expected such a result. Imola is a lot of fun especially in qualifying but putting together a good lap will be quite difficult. I hope I will be in the top ten," said Jan Haladej before the start. It turned out that he was very conservative in his estimates.
Qualifying was again dominated by Alfie Butcher in his Alfa Romeo, but a great last lap saw Jan Haladej take 2nd place. It was his first time trying a front row start, and it worked out great. Without taking any unnecessary risks, he took 2nd place behind Butcher. He was showing his skills and after 5 laps he already had a lead of more than one second, shaking his rivals led by Haladej out of DRS range. Our driver, on the other hand, was not able to do anything similar and came under pressure from his pursuers who, unlike him, were able to activate the DRS regularly. Lap 8 saw a spectacular attack by Turks Akinci and Ozyildirim, who simultaneously spilt over Haladei at the end of the home straight. However, he didn't let the fight get to him and continued his focused performance. Ozyildirim was the first to pit for a tyre change. As he did a week ago in Melbourne, he attempted an undercut, which again worked. With the pit stops all behind him, Burcher led by 3 tenths instead of 3 seconds and had to constantly fend off the Turk's attacks. It was only in the closing laps that he was able to pull away from him on fresher tyres to take his second win in a row.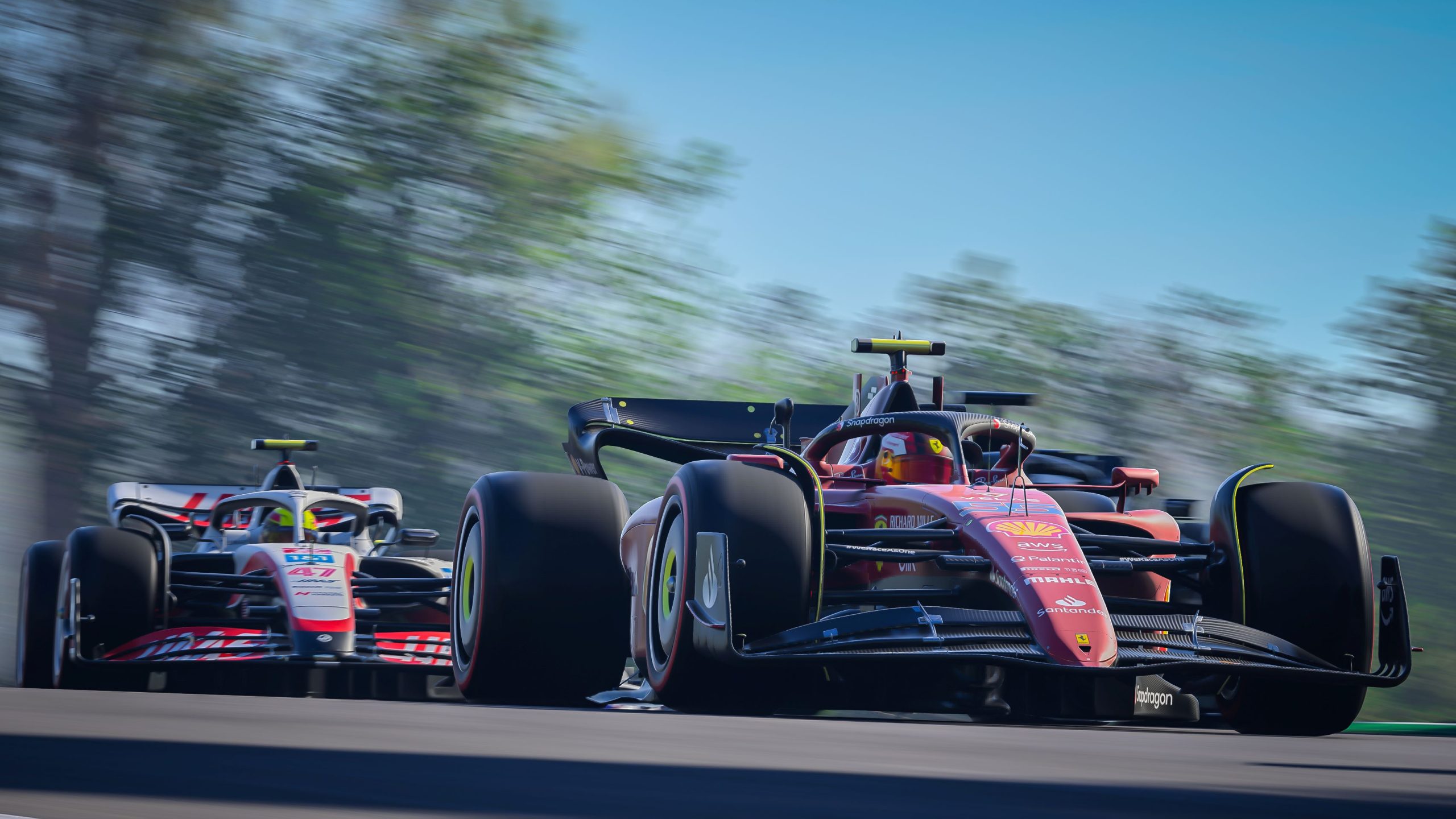 After a battle with his Turkish rivals, Jan Haladej made his way to the podium. He took another bronze from Imola and jumped to 4th place overall.
Behind the leading pair a group of riders fought with a loss of about 3 seconds, led by another Turkish rider Akinci. Haladei attacked him but at the same time had to cover his back. On lap 26 of 32, he took advantage of a DRS on the home straight and used a beautiful overtaking manoeuvre to move into 3rd place. He held it to the finish and climbed the podium again. "Even though I didn't feel completely comfortable throughout the race, I eventually caught my rhythm and it went quite well. Alfie was too fast for me, but I had fresher tyres at the end and I still got something out of the battery. That allowed me to defend 3rd place, so I'm satisfied," Jan Haladej assessed the race. He has already moved up to 4th place in the standings and after halfway through the qualifying series he holds the qualifying position for the deciding Pro Exhibition race.
Results: 1. Alfie Butcher (GB/Alpha Romeo), 2. Ulas Ozylidirim (TR/AlphaTauri), 3. Jan Haladej (CZ/Ferrari), 4. Duncan Hofland (NL/Williams), 5. Can Akinci (TR/Haas), 6. Ruben Pedreňo (E/Red Bull)
Standings after 3 races: Alfie Butcher (GB/Alfa Romeo) 65, 2. Ulas Ozylidirim (TR/AlphaTauri) 39, 3. Ruben Pedreňo (E/Red Bull) 33, 4. Jan Haladej (CZ/Ferrari) 30, 5. Ismael Fahssi (E/Mercedes) 26, 5. Can Akinci (TR/Haas) 20.
Back