Both drivers ready: the 2023 Virtual GP season begins in Bathurst, Australia
Both Lukáš Přáda and Adam Pilo of the Tomáš Enge SIM Racing team report full readiness. The prestigious Czech-Slovak Mercedes-Benz Virtual GP series starts on Tuesday 14 March at 7pm at the Mount Panorama circuit in Bathurst, Australia.
The Mount Panorama Circuit is very popular with drivers, despite its high level of difficulty. Escape zones are very economical and in some places even non-existent, any slightest riding mistake is severely punished. It is a classic old-school circuit, which is 6213 m long and contains 23 corners. In the past, it has hosted both car and motorcycle Australian Grand Prix, with highlights in recent years including the 12-hour Intercontinental GT Challenge and the 1000km Supercars Championship race. The current track record has been held since 2018 by German driver Christopher Mies in an Audi R8 LMS GT3. Team principal Tomas Enge also has physical experience of the circuit. In February 2017, he drove there for the first time with a KTM X-Bow GT4, and a year later he headed to the famous track again – this time with a Lamborghini Gallardo GT3. Although his crew was always among the fastest, they never saw the finish line due to technical problems.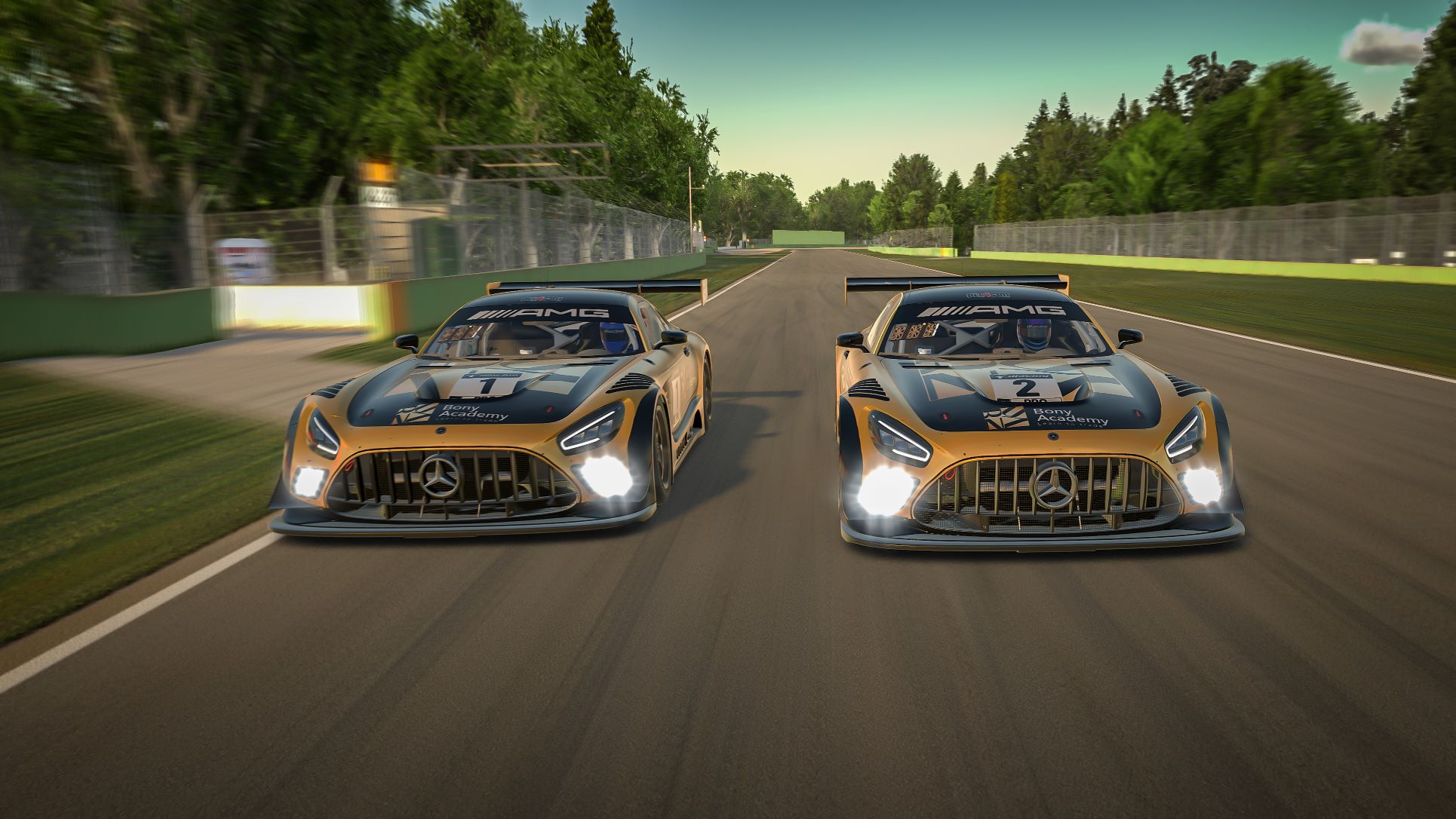 20 drivers in 10 teams will take to the start line for the opening round of the Mercedes-Benz Virtual GP 2023. All will have a 2020 specification Mercedes-AMG GT3 Evo car at their disposal. The race will start with a flying start after a warm-up lap and will last 55 minutes. There has been a detailed change to the scoring for this year. The winner will score 35 points towards the overall classification, second in the standings will score 25, third 20 and so on, until fifteenth gets 1 point. A bonus point for the fastest lap in the race will only be awarded if the holder finishes in the top 15 in points. Simracing fans will also be able to watch the long-awaited season opener – both online on all traditional platforms and again via the O2 TV Sport.
Back