Jan Haladej left an indelible mark, but it was not enough to advance
The F1 Esports Challengers qualifying series culminated with Race 6 at the Interlagos circuit in Brazil. Tomáš Enge SIM Racing team member Jan Haladej failed to score any points in Sao Paulo and narrowly missed out on qualifying for the Pro Exhibition race.
Qualifying already showed that it would not be his night this time. Our driver announced beforehand that he was not completely comfortable with this track and did not expect any great result. He did not advance to the final part of Q3 and started the race from 14th position. Ismael Fahssi won qualifying in his Mercedes, with the already certain overall winner Alfie Butcher in his Alfa Romeo on the front row. Fahssi took the lead from Butcher after the start and the order at the top did not change for a long time. Butcher took the lead after a pit stop, while Fahssi engaged in a fierce battle with Akinci of Turkey, which cost him the clock and he retired from the race. Akinci was in the mood and also took on the leader Butcher, only for him to take the lead back with 5 laps to go and win.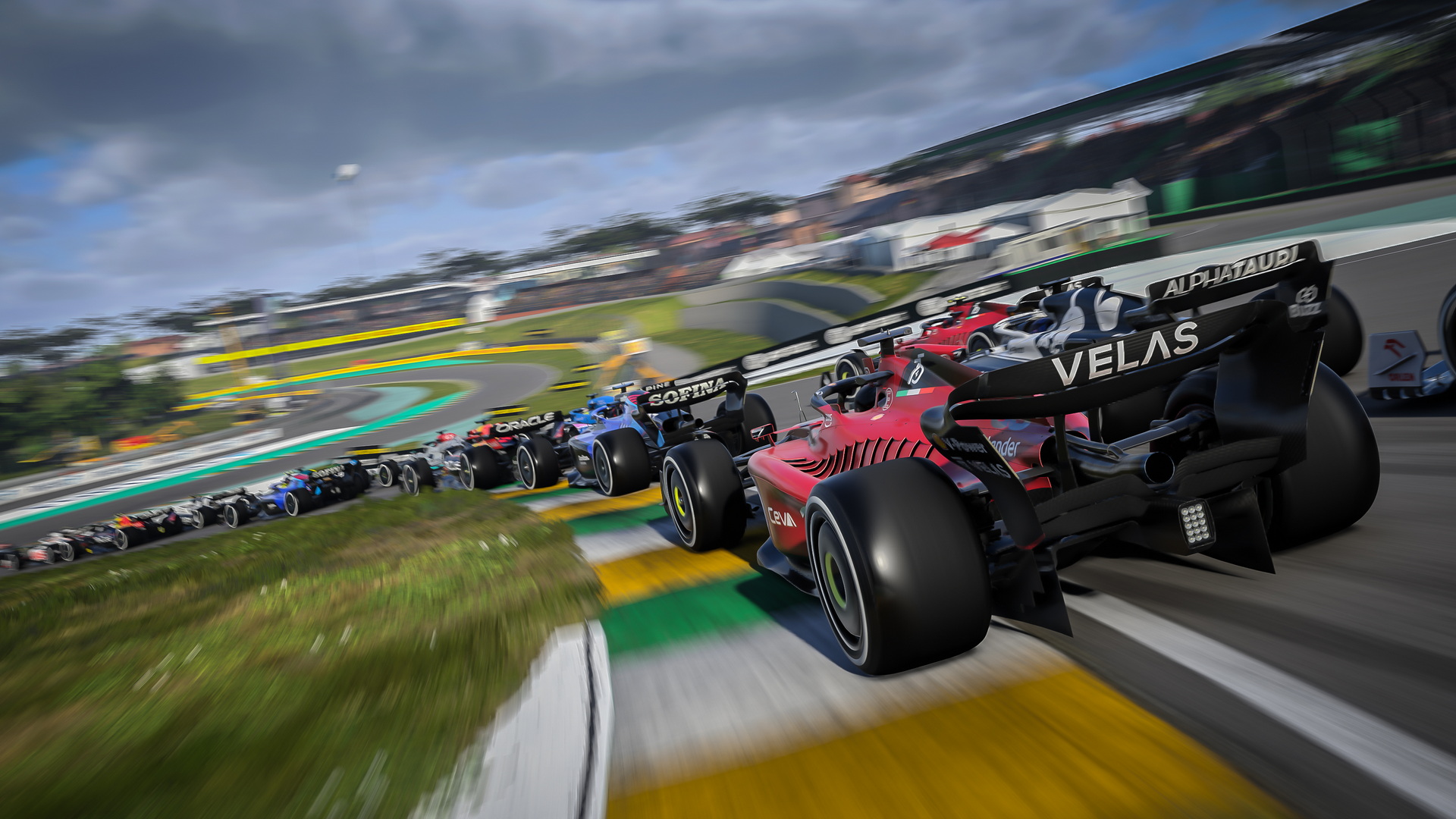 The final race at the Interlagos circuit was not a good one for Jan Haladej, but he made a deep impression on everyone in the esports community. It seems he is far from the last word in virtual Formula 1.
Jan Haladej fought relatively far behind the top ten this time. He dropped to 17th after the start, but over the course of 36 laps he moved up to a final 13th position. He was leapfrogged by Hofland and Akinci in the overall standings, missing out on a promotion to 6th place by 2 points. Still, it was a great result that few expected before the start of the season. Jan Haladej played against much more experienced opponents and gradually gained their respect. He can be rightly proud of his performance. "If someone had offered me 8th place at the beginning, I would have taken it with all ten hands. But to finish this close to promotion, you just can't help but freeze. There's nothing to be done, it didn't work out by a whisker. That's sport. Congratulations to the more successful competitors on their progress and thanks to the Tomáš Enge SIM Racing team for their great support. I appreciate it, I enjoyed it very much and I learned a lot. I hope that I will be able to use the experience I have gained next time," concluded the only Czech driver not only on the PC platform.
Race result: 1. Alfie Butcher (GB/Alfa Romeo), 2. Can Akinci (TR/Haas), 3. Ulas Ozylidirim (TR/AlphaTauri), 4. Ruben Pedreňo (E/Red Bull), 5. Duncan Hofland (NL/Williams), 6. István Puki (H/Aston Martin),… 13. Jan Haladej (CZ/Ferrari),
Final standings after 6 races: 1. Alfie Butcher (GB/Alfa Romeo) 127, 2. Ulas Ozylidirim (TR/AlphaTauri) 87, 3. Ismael Fahssi (E/Mercedes) 55, 4. István Puki (H/Aston Martin) 51, 5. Ruben Pedreňo (E/Red Bull) 47, 6. Duncan Hofland (NL/Williams) 36,… 8. Jan Haladej (CZ/Ferrari) 34.
The performance of the Czech simracer did not go unnoticed. The originally nameless youngster from the Czech Republic quickly established himself in the esports community and impressed team managers with his progress. He currently has interesting offers on the table from four F1 esport teams, which Tomáš Enge SIM Racing is evaluating. "Honza has made a huge impression in a balanced field of very experienced drivers. Now we are trying to negotiate the terms of his stay in one of the F1 esport teams. We also see this as a great success for our young project, which was established only a few months ago. Thanks to the presence of Honza Haladej in F1 Esports Challengers, this project is rapidly expanding with more drivers, engineers and managers. We are very proud of that," revealed Tomáš Enge. We will inform about the next steps of Jan Haladej and the entire F1 Esports section of Tomáš Enge SIM Racing as soon as more details are known.
Back