Jan Haladej shone, he stood on the podium in Melbourne.
Tomáš Enge SIM Racing driver Jan Haladej shone in the second round of the F1 Esports Series Challengers at Albert Park in Melbourne. He drove to 3rd place with a concentrated and error-free performance.
Jan Haladej once again drove the Ferrari he used to finish 12th in Bahrain a week ago. This time it looked much better from the start. He did very well already in qualifying and had no problems until the final third part of the race, where the top ten were fighting for the top positions on the grid. The Czech driver set the fourth fastest time and started the race from the second row, 5 thousandths of a second behind Akinci in third.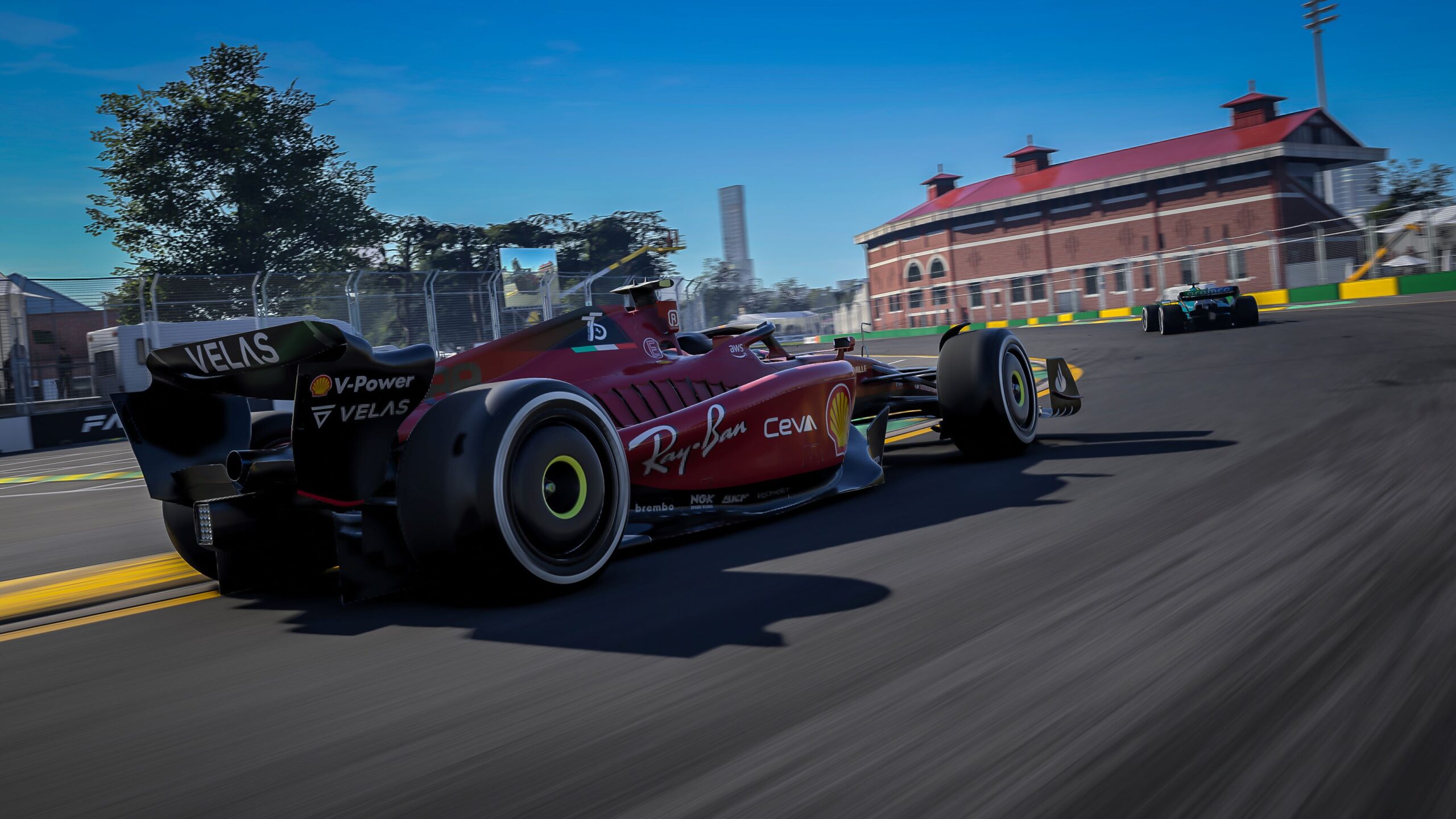 Jan Haladej performed like an experienced greaser and controlled the medal position from start to finish.
The qualifying was dominated by Alfie Butcher in the Alfa Romeo ahead of Ismael Fahssi in the Mercedes. The leading pair held their positions after the start, but Jan Haladej performed a great manoeuvre to move his Ferrari ahead of the Haas of Turkish driver Can Akinci. The standings quickly stabilized and our driver was circling safely in 3rd place. It was Turkish driver Ulas Ozylidirim, who attempted an undercut, who brought excitement to the race. And successfully. After completing all the pit stops, he emerged in 2nd place behind leader Butcher, but ahead of both Fahssi and our Haladei. As the end of the 29-lap race approached, Turek was finding it increasingly difficult to keep up with his rivals behind him due to the more worn tyres. First Fahssi overtook him and after a few laps on his second attempt Haladei took back a well-deserved 3rd place. At the very end, with the help of DRS, he still pulled up to Fahssi, but there was no attack. He crossed the finish line third, less than 3.5 seconds behind the winning Butcher, with less than 3 tenths separating him from second placed Fahsssi.
"It means a lot to me. I honestly didn't expect to be on the podium here after what I did in Bahrain. However, I felt good in the first part of qualifying and my confidence grew gradually. I'm very happy with my third place, I'm speechless," Jan Haladej evaluated his performance. In a week's time, he will compete again in Imola, but before that he has to pass his final exams. Good luck on both fronts!
Result: 1. Alfie Butcher (GB/Alfa Romeo), 2. Ismael Fahssi (E/Mercedes), 3. Jan Haladej (CZ/Ferrari), 4. Joost Nordijk (NL/AlphaTauri), 5. Ulas Ozylidirim (TR/AlphaTauri), 6. Jack West (GB/Mercedes)
Standings after 2 races: 1. Alfie Butcher (GB/Alfa Romeo) 40, 2. Ruben Pedreňo (E/Red Bull) 25, 3. Dylan Warren (GB/Ferrari) 25, 4. Ulas Ozylidirim (TR/AlphaTauri) 21, 5. Ismael Fahssi (E/Mercedes) 20, 6. Jan Haladej (CZ/Ferrari) 15.
Back