Silverstone in the sign of elimination of losses, Jan Haladej won a valuable point
The F1 Esports Challengers series entered its second half with a race at the legendary British circuit Silverstone. Tomáš Enge SIM Racing's Jan Haladej scored a point for 10th place. He remains fourth in the standings.
Our driver and his Ferrari once again performed well in qualifying, in which he reached the final part. He set the 7th fastest time and his position on the 4th row gave him hope for another excellent result. Once again, Alfie Butcher dominated qualifying in his Alfa Romeo and confirmed his privileged position among the 18 players on the PC platform. As expected, he took the lead after the start and held it to the finish. This time, however, it was not as easy as a week ago. He was within DRS Ulase Ozyildirim's reach for the entire 26 laps and had to constantly defend. However, he did it with the bravado of a champion and did not let his Turkish rival make any serious overtaking attempts. The fight for further positions became even more intense and there were a number of overtaking manoeuvres to be seen. One of them saw Jack West claim the podium in the closing stages of the race, pushing Valentin Thivard back to 4th place.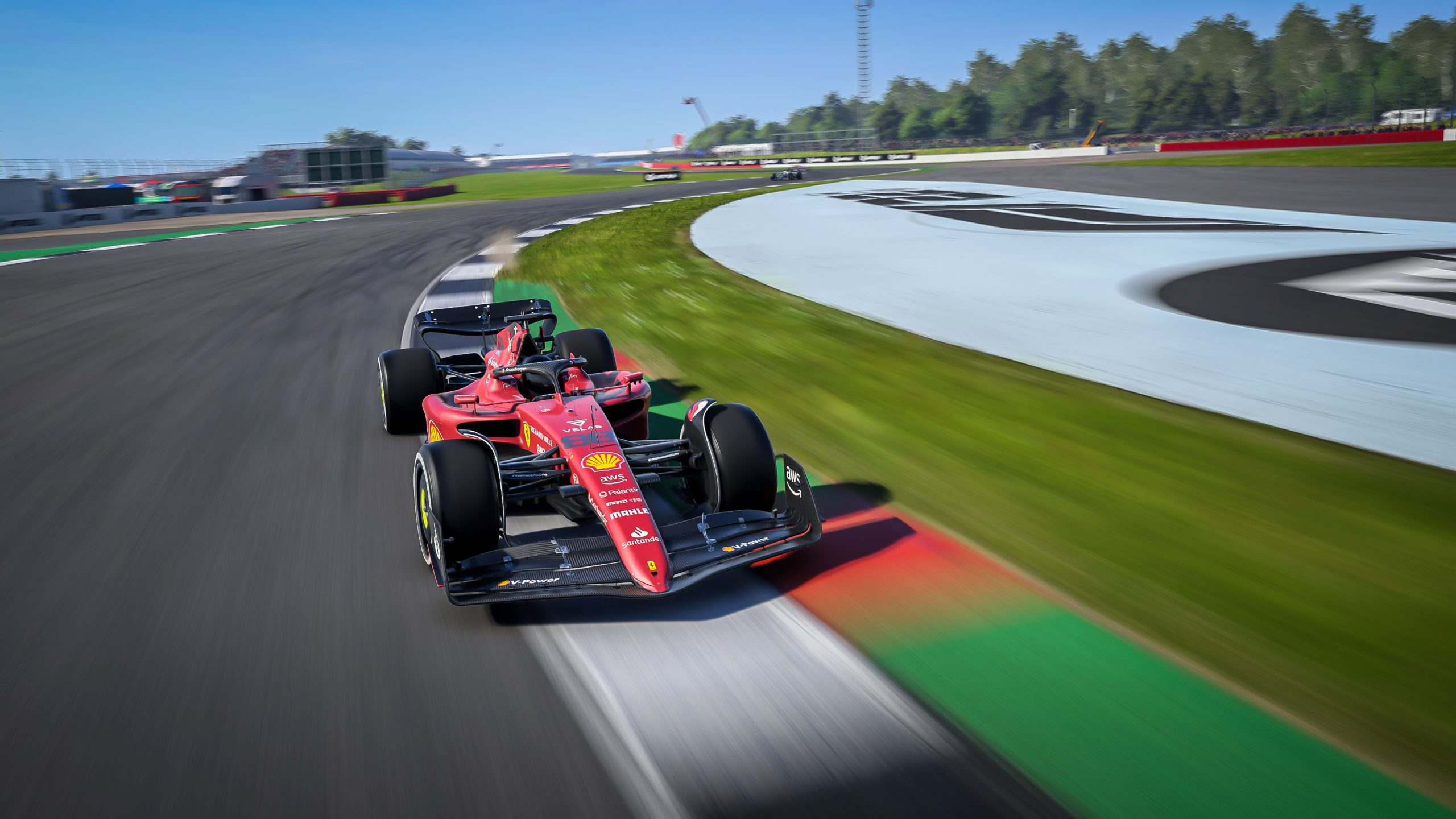 After a poor start, Jan Haladej managed to claw his way back to a point for 10th place and make the most of the situation.
Jan Haladej's starting manoeuvre didn't go well as he dropped to 11th place. Then Ruben Pedreňo in his Red Bull spun unluckily in front of him and the only Czech in the starting field had to avoid him. He lost further positions and dropped to 15th place. From then on it was all about eliminating losses. Our driver did this thankless task perfectly and patiently worked his way through the balanced starting field to the front. He also managed to make a pit stop, which he had planned before the halfway point of the race, and reached the finish line in tenth place. He thus gained a point in the overall classification, which can be considered a success after the initial problems. He is still fourth in the standings and his hopes of qualifying for the Pro Exhibition, also at Silverstone, look very real ahead of the final two races. "I made it to Q3 in qualifying, which I honestly didn't expect. I had prepared meticulously for the race, but historically Silverstone doesn't suit me very well. I gave too much throttle at the start, my wheels spun and I lost a lot of positions straight away. Thanks to the undercut, I regained a few and ended up 10th. After starting from the 7th slot you naturally expect more, but given the circumstances it didn't turn out too badly," Jan Haladej commented on the race from his point of view.
Result: 1. Alfie Butcher (GB/Alfa Romeo), 2. Ulas Ozylidirim (TR/AlphaTauri), 3. Jack West (GB/Mercedes), 4. Valentin Thivard (F/Haas), 5. István Puki (H/Aston Martin), 6. Duncan Hofland (NL/Williams), …10. Jan Haladej (CZ/Ferrari),
Overall standings after 4 races: 1. Alfie Butcher (GB/Alfa Romeo) 90, 2. Ulas Ozyildirim (TR/AlphaTauri) 57, 3. Ruben Pedreňo (E/Red Bull) 35, 4. Jan Haladej (CZ/Ferrari) 31, 5. Ismael Fahssi (E/Mercedes) 28, 6. Duncan Hofland (NL/Williams) 24.
Back