Tomáš Enge SIM Racing enters the Assetto Corsa Competizione scene
The ambitious Tomáš Enge SIM Racing team continues to expand its activities. It is currently entering the prestigious esport platform Assetto Corsa Competizione, which is the official game of the GT World Challenge.
The FRL Super Sprint to the Grand Finals qualifying championship starts today, from which the top 3 teams will advance to the SimGrid x VCO Grand Finals endurance championship in the top GT3 class. This is recognized in the simracing community for its quality, as it is attended by elite esports teams. The race format reflects the endurance spirit and essentially replicates the real-life GT World Challenge Europe Sprint Cup races. The seven-part FRL Super Sprint to the Grand Finals series takes the form of 2 hour races with compulsory driver and tyre changes and refuelling, which will undoubtedly bring plenty of action. Adding to the drama will be a reverse grid for the second race, with the top ten at the finish of the first race being reversed.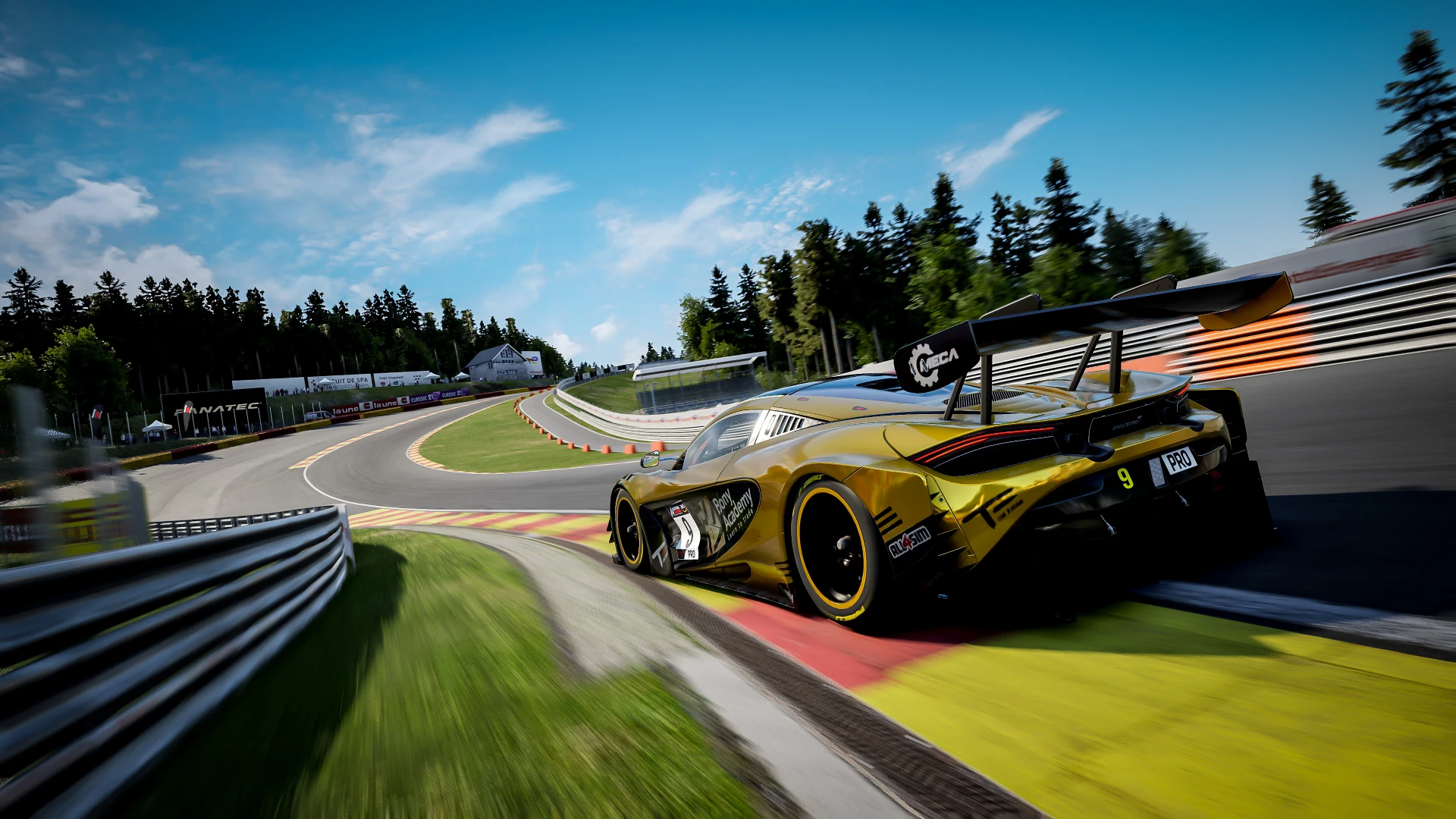 The team will line up for the start of the opening race with the McLaren 720S GT3 Evo in the team's gold and black livery.
The opening round at Spa-Francorchamps will be contested by the Tomáš Enge SIM Racing team in the McLaren 720S GT3 Evo with the starting number 121, with Italian Mattia de Campo and Pole Mateusz Hladky taking turns at the wheel. The first practice session starts at 19:30, with a quarter-hour qualifying session starting at 20:30. The first one-hour race will start at 20:45 and the second at 22:00. The following events of the FRL Super Sprint to the Grand Finals will have the same schedule. All can be watched in streams on Formula Racing League TV. The specific format of the 3 SimGrid x VCO Grand Finals endurance races later in the year will be confirmed.
Tomáš Enge's Simracing team is currently structuring the GT3 section on a similar basis to the F1 Esports division. To achieve this, he has engaged 2 experienced managers Vojtech Dvorak and Aaron Fox to take care of the running of the team in this area. They will be responsible for engaging new drivers and finding suitable championships with GT cars. Also joining the team is race engineer Daryl Redford, who will work with the driver duo during all races. "After Formula 1, the GT section is another major entity within our team that we will be working very hard on. GT racing is booming and we want to be there. That's why we are strengthening our staff and looking for more talent so that we can establish ourselves as a successful team on this stage as well," says Tomáš Enge.
Calendar FRL Super Sprint to the Grand Finals
8.8. Spa-Fracorchamps (Belgium)
15.8. Imola (Italy)
22.8. Bathurst (Australia)
29.8. Kyalami (South Africa)
5.9. Silverstone (Great Britain)
12.9. Valencia (Spain)
19.9. Nürburgring (Germany)
Back